Obi-Wan Finale - The Loop
Play Sound
Mauryan Empire

Leader

Ashoka

Capital

Patliputra

Start Bias

None

Religion

Buddhism

Culture

Bharata
Maurya led by Ashoka is a custom civilisation by LastSword[1].
This mod requires Gods and Kings & Brave New World.
Overview
-
-
Dawn of Man
The world greet you, Great Ashoka, wise king and ruler of the Mauryan empire. Since the Chandragupta, the Mauryan dynasty has established internal and external trade, agriculture and economic activities, all thrived and expanded across India thanks to the creation of a single and efficient system of finance, administration, and security. In the merciless battle, you have defeated the state of Kalinga, the last opponent on the Indian subcontinent. You have brought peace, entering an era of social harmony, religious transformation, and expansion of the sciences and of knowledge. The population of the empire has been estimated to be about 50 – 60 million making the Mauryan Empire one of the most populous empires of Antiquity.
Fearsome Warrior, your people need a man of your kind, one which will laugh at pathetic efforts of their opponents and outshine even the brighest stars on the sky. Will you answer their call to reclaim what is rightfully yours? Shall you bring a new era of peace and prosperity, establish the new laws to protect the innocents? Will you build a civilization that stands the test of time?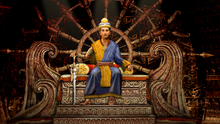 Introduction: "There is a time for peace and there are rivers to be turned red."
Introduction: "Prove yourself a worthy friend and we shall prosper together, maybe."
Defeat: "What kind of betrayal is this? The fate is a cruel joke."
Defeat: "I haven't excepted such a punishment for my sins. I wouldn't spare you in opposite situation, you silly imitation of a warrior."
Strategy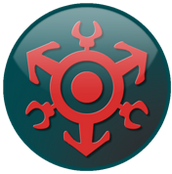 Unique Attributes
Maurya (Ashoka)
Tributaries
If possible, other civilizations are forced to establish one

Trade-Route with you.

Armoured Elephant (Spearman)
Pillar of Ashoka (Colosseum)
Music
| Peace Theme | War Theme |
| --- | --- |
| Unavailable. | Unavailable. |
| "?" from the soundtrack of ?. | "?" from the soundtrack of ?. |
Mod Support
Mod Support
No

Community Balance Patch

Unknown
Yes

Ethnic Units

No
No
No

Map Labels

No
No
No
No

Unique Cultural Influence

No

Wish for the World

No

YnAEMP

With Patch
Full Credits List
Notes and References