Improvements are buildings constructed by Workers or Work Boats outside of cities, providing additional bonuses to the tile it's built on.
Many civilizations add unique improvements that can only be built by them.
List of Unique Improvements

Abbaigh - Dal Riata (Aedan mac Gabrain)

Anapi'gann - The Wabanaki (Henri Membertou)


Antebellum Manor - Confederate States of America (Jefferson Davis)


Asyenda - Negros (Aniceto Lacson)


Basadi - Rashtrakuta (Amoghavarsha I)


Bedouin Camp - The Bedouins (Al-Sufi)

Takes control of all unclaimed tiles in a 1-tile radius
Spawns a Goum every number of turns, depending on game speed
Can be turned into a city after the Industrial Era
Can only be built on Desert, Grassland, Plains, Tundra, or Hills, and not next to another camp nor next to a city
Berd - Urartu (Argishti I)

Brazilwood Camp - Brazil (Pedro II)


Chatallata - Tiwanaku (Huyustus)


Chateau - France (Napoleon) (without France (Louis XIV) installed) / France (Francis I)


Chateau - France (Louis XIV)


Chemamull - The Mapuche (Lautaro)

Unlocked at Calendar
Consumes the Worker when built
Claims its tile when not built by workers; when pillaged, grants ownership to the nearest city
Units starting their turn on a Chemamull may earn double experience from combat and a combat bonus; and will restore the Chemamull if it was pillaged

Clan Castle - Scotland (Robert I Bruce)


Colossal Head - The Olmec (U Kix Chan)

Unlocked at Calendar
Built by Great People (consumes the Unit)
+4 Science
An additional yield equal to the type and half the amount of the Great Person's standard Improvement [1]
Does not remove Jungle from tiles

Czech Gothic Structure - Bohemia (Charles IV)

Desert Castle - The Umayyads (Al-Walid I)


Drug Farm - Rook Island Pirates (Vaas)


Dzong - Bhutan (Jigme Singye Wangchuck)

Effigy Mound - Poverty Point (Táhera)


Eklesia - Georgia (David IV)


Feitoria - Portugal (Maria I) (without Portugal (Joao II) installed) / Portugal (Joao II)

Unlocked at Navigation (Exploration with EE)
Must be constructed in City-State territory on coasts without resources
Grants 1 copy of each of that City-State's resources
+50% Defense for units

Foggara - The Garamantes (Djalla)

Fruska Gora Monastery - Serbia (Dusan)


Funerary Towers - Palmyra (Zenobia)


Geoglyph - Nazca (Cahuachi)

Provides +1 of a specific yield for each pre-medieval Social Policy tree adopted
This is increased to +2 upon the tree being completed
Must be built on a flat desert tile

Ger Kharuul - Tuva (Donduk Kuular)


Glacier - Jan Mayen (Grrrowr)


Hacienda - Mexico (Benito Juárez)


Ichirizuka - Chosokabe (Chosokabe Motochika)

Inuksuk - The Inuit (Ekeuhnick)


Ipogeo - The Nuraghians (Sardus)


Iya - Benin (Ewuare)


Kakurezato - Iga (Momochi Tamba)


Kalle - Afghanistan (Mirwais Hotak)

Kampung - Malaysia (Parameswara)


Kan - Tehuelche (Maria)


Kasbah - Morocco (Ahmad al-Mansur)


Keyblade Graveyard - The Seekers of Darkness (Xehanort)


Kibbutz - Israel (David)


Kudurru - The Kassites (Burnaburiash I)

Kulla - Kosovo (Ibrahim Rugova)


Kura - Emishi (Aterui)

Units trained in a City working at least two Kura begin with their respective first-level rough terrain promotions, at least four Kura may ignore rough terrain costs, and at least six Kura gain one additional attack per turn.
Must be built on a Forest or Jungle tile.

Maloca - The Tupi (Cunhambebe)


Moai - Polynesia (Kamehameha) (without the Polynesia Pack installed)


Moai - Rapa Nui (Hotu Matua)


Mocambo - Palmares (Zumbi)


Mong - Shan States (Sawlon)


Moonshine Still - Appalachia (David Bradford)


Motte and Bailey - Normandy (William I)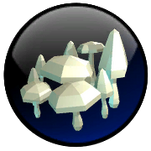 Mushroom Patch - The En Family (En)


Noow - The Tlingit (Sheiyksh I)

Unlocked at Metal Casting
May only be built on Coastal Forests and Jungles in neutral territory
Claims the tile it is built on
+1 Production and +30% Defense
Stationed units will provide the total yields of the tile to the nearest city, if the tile is outside a workable radius.

Obelisk - Egypt (Akhenaten)


Oppidum - The Iberians (Indibilis)


Oven Mound - The Ngarrindjeri (Ngurunderi)


Pa - The Maori (Te Rauparaha)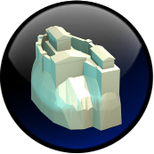 Palatial Fortress - Judea (Herod)


Phrourion - Bactria (Demetrius I)


Polder - The Netherlands (William)


Research Station - Antarctica (Robert Scott)


Ribat - Tunis (Abu Zakariya)

Rose Field - Bulgaria (Vasil Levski)


Rova - Madagascar (Ranavalona I)

Can only be built on Hill tiles, and not adjacent to each other.
Units with at least 3 different types of Promotions may be expended on Rovas to remove foreign Religions in Cities up to four tiles away.

Royal Pyramid - Nubia (Piye)


Rum Distillery - The Buccaneers (Henry Morgan)


Schloss - Bavaria (Ludwig II)

Unlocked at Architecture
Must be built on a Hill, and may not be built adjacent to another Schloss
Grants Great Musician points to the Capital upon construction (equal to three times the current Culture output)
Improves mineable resources
Shevenchedek - The Evenks (Bombogor)


Square Well - Champa (Chế Bồng Nga)

Unlocked at Optics
Must be built on flatland coast, and not adjacent to another Well or on a resource
May be built in neutral territory
+2 Food
+1 Gold after Navigation
Generates Golden Age Points whenever a Cargo Ship not owned by Champa travels within 2 tiles of the Improvement[2]

Stecak - Bosnia (Kulin)


Temple Mountain - The Khmers (Suryavarman II)


Three Sisters Outpost - Seneca (Cornplanter)


Terrace Farm - The Inca (Pachacuti)


Tipi - The Navajo (Hastiin Ch'ilhajinii)


Tipi - The Sioux (Sitting Bull)

Unlocked at Trapping
Must be built on flat Plains tiles without resources, and not adjacent to another Tipi
+1 Food
May move City Population[3]

Torfbaer - Iceland (Kristján Eldjárn)


Torii - Japan (Jimmu)

Torrixon - Asturias (Alfonso I)

Tribal Encampment - The Germans (Arminius)

Unlocked at Agriculture
Can only be built on Flat land, and not Desert or Snow
Periodically spawns weak Barbarians
May be upgraded into a Tribal Village which acts as a source of your choosing of either Deer, Horse, or Iron
These Villages spawn Military Units when war is declared against you, the type depending upon the resource; these units disband once peace is restored

Urza's Tower - Argive (Urza)


Wateringue - Flanders (Robert III) (LastSword)


Yellowknife Encampment - The Dene (Thanadelthur)

Unlocked at Mining
Can be built on Tundra and/or Metal Resources [4] and not adjacent to each other
After Metal Casting, provides +1 Great Musician Points

Yerbamate Plantation - Rio de la Plata (José de San Martín)


Yurt Camp - The Xiongnu (Modu Chanyu)

+1 Production
May be built by any military unit in featureless grassland or plain tiles, and cannot be built adjacent to another Yurt Camp or to a City
If the military unit moves away, the Yurt Camp is removed
Increase the production gained towards military units while building settlers
Units using the Yurt Camp damage themselves to heal friendly units of the same type within two tiles (effect halts if that would kill the unit)
Notes and References